Suffolk 2025 is
the University's commitment to preparing graduates who are
connected
grounded
inclusive
engaged
ready
OUR GRADUATES WILL BE

READY.
Suffolk students are hands-on problem solvers.
They conduct field research on Boston Common and market research in downtown businesses, crowdfund and launch their own startup companies, draft legislation that tackles important social issues, and fight for their clients in court.
Suffolk 2025 calls for us to build on this strength in experiential pedagogy to ensure its integration into every student's program at each stage of their education. From day one students will combine theory with practice and reflection on that practice through course based projects, community engagement, internships, consulting, and a broad range of co-curricular activities. Our investment in and focus on integrated learning, career preparation, and innovative global curriculum will give students and alumni the tools they need to adapt, thrive, and be ready for the constant evolution of life and work—in 2025 and beyond.
Next Steps:
A new Center for Experiential Learning will foster and support course development, co-curricular initiatives, symposia, and faculty research.
We will develop new programs, experiential learning initiatives, and non-semester options that will provide more opportunities for students to study at our campus in Madrid.
A reimagined and expanded Center for Career Education & Professional Development will help students and alumni sharpen the skills they need to thrive in a changing world.
Every student will learn more about themselves and the world while completing their Global Experience Requirement.
Students will take active roles in their teams, organizations, and communities with training through our new Student Leadership Center.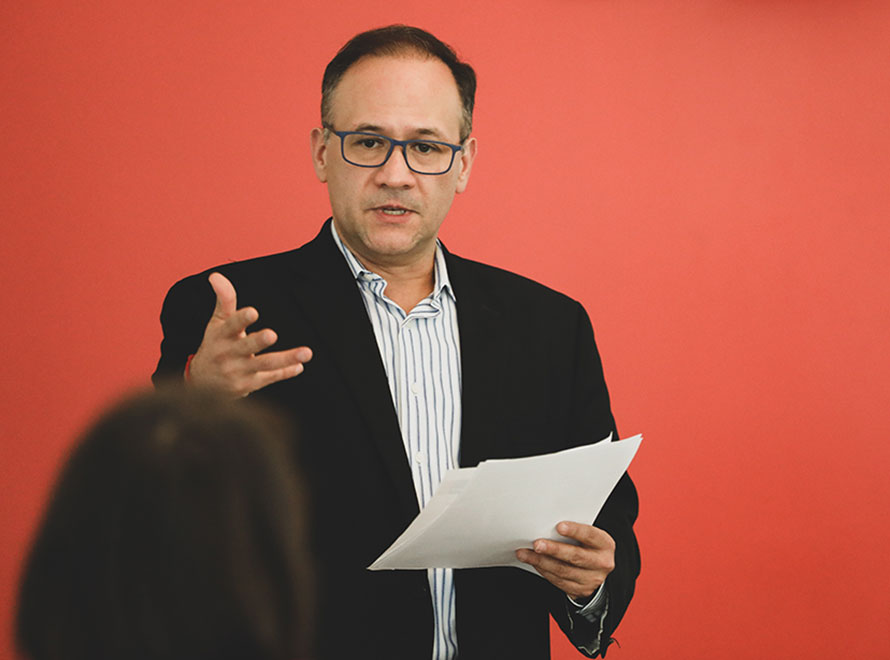 OUR GRADUATES WILL BE

ENGAGED.
Service is in Suffolk's DNA.
As each generation makes their mark on Suffolk, their experience here shapes who they'll become. They give back through civic involvement, service learning, alternative break volunteering trips, and pro bono work—and gain much more than they give as they learn what it truly means to build a successful life.
Suffolk 2025 deepens that commitment to community, civil discourse, and to empowering current and future leaders to serve the public interest in the 21st century.
A new School of Public Affairs and Global Engagement will bring together expertise from the College of Arts & Sciences, the Sawyer Business School, and Suffolk University Law School. Through experiential learning, rigorous scholarship, and community collaboration, the school will engage students and advance efforts to find solutions to society's most pressing problems locally, nationally, and globally. It will be the primary home for the University's Ford Hall Forum, the nation's longest running free and open public lecture series, and the Moakley Center, which for more than 35 years has been providing education, training, and research opportunities for public servants and civic leaders. Its guiding principle will be interdisciplinary collaboration in support of the public sphere.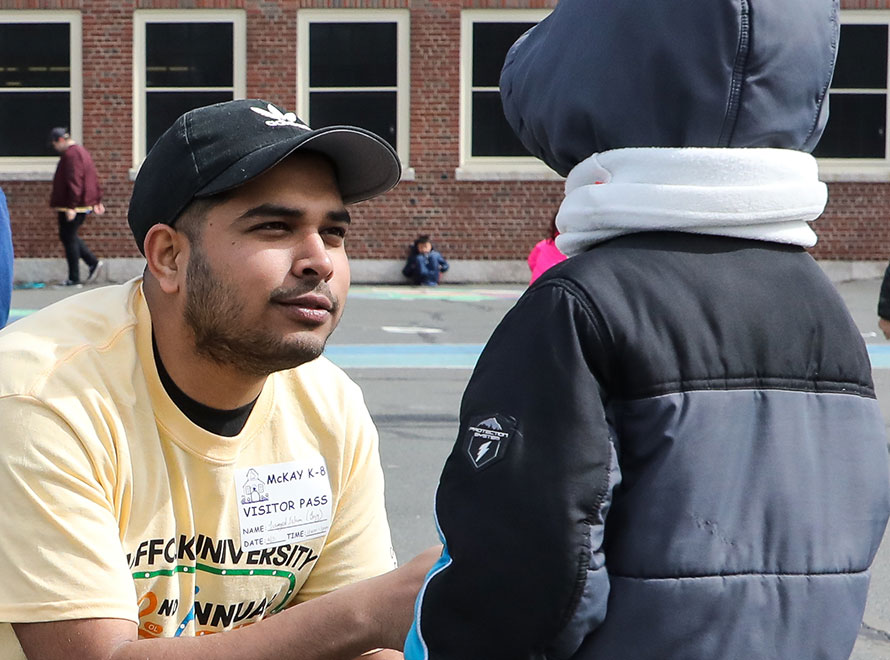 Next Steps:
The launch of the School of Public Affairs and Global Engagement will build on Suffolk's long-established strength in public service.
The Offices of the Provost and Student Affairs will partner with the Ford Hall Forum and other campus organizations to increase student participation in programs and lectures.
Local alternative break trips will complement Suffolk's national and international offerings so students have the option of giving back closer to campus.
Suffolk will integrate community engagement even further into the curriculum by supporting faculty as they develop more service learning courses.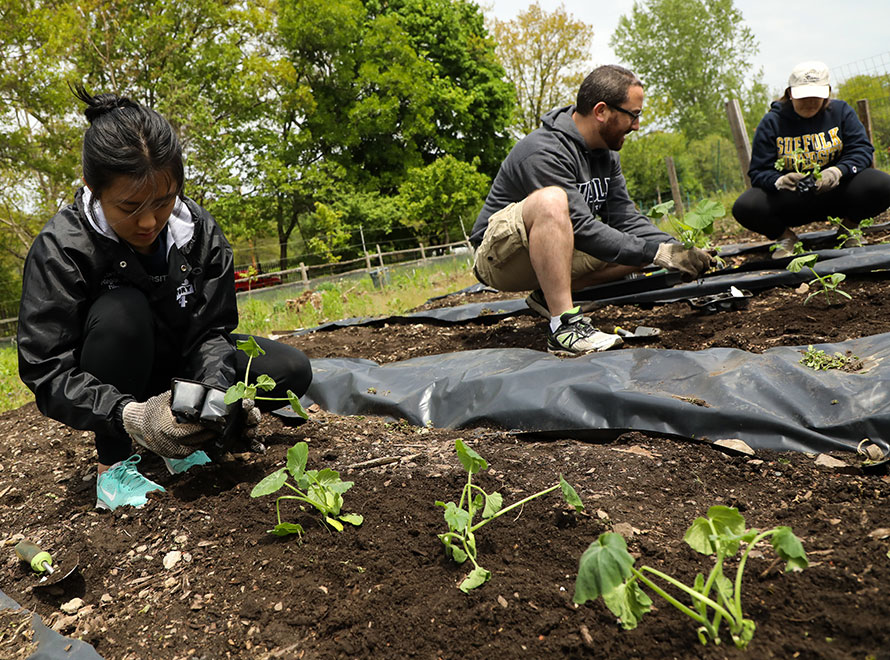 OUR COMMUNITY WILL BE

INCLUSIVE.
Suffolk University's greatest strength is in our community.
Our students, faculty, and staff come from around the city, the region, the nation and the globe. We are, indeed, a borderless community. That diversity of backgrounds and perspectives enriches the intellectual and cultural life of our campus as we share experiences, exchange ideas, engage with our city, and build common ground.
Diversity and inclusion are core values and central to our historic mission of access and opportunity. At the same time, we know these are areas where we must continuously seek to improve. We strive every day to create a campus that is open, respectful, and equitable—and where the multilayered identities of each member are supported and celebrated.
Suffolk 2025's focus on diversity and inclusion will move that work forward, enhancing the cultural competency and overall experience of our entire community so that our students can thrive, create, and lead with authenticity and understanding in an increasingly diverse world.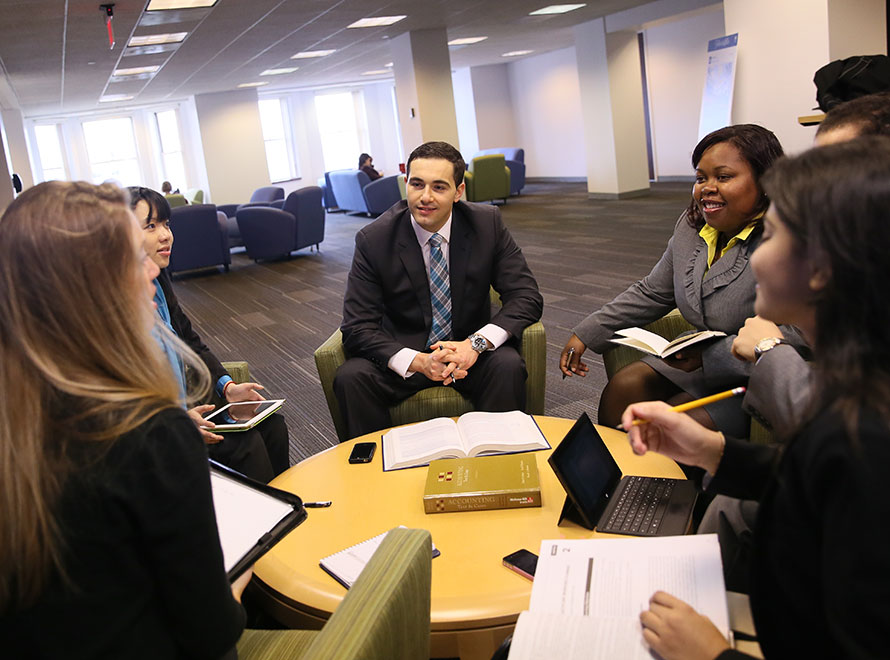 Resources for Students
The Center for Student Diversity and Inclusion provides individual support, mentoring, referrals, and education to foster a welcoming, safe, and inclusive environment for all students.
Connecting Faculty and Staff
Through Affinity@Suffolk, faculty and staff can network and support one another based on their shared interests and backgrounds in 11 Employee Resource Groups.
Next Steps:
Strengthen inclusive hiring practices to increase the number of faculty and staff from historically underrepresented groups.
Expand the Access and Opportunity Provost Fellowship Program to help build a more robust pipeline of diverse faculty candidates.
Amplify programming and enrichment opportunities focused on diversity and inclusion to educate and support the institutional community and all its diverse stakeholders.
Explore financial aid options to sustain and improve access for Suffolk students at all income levels.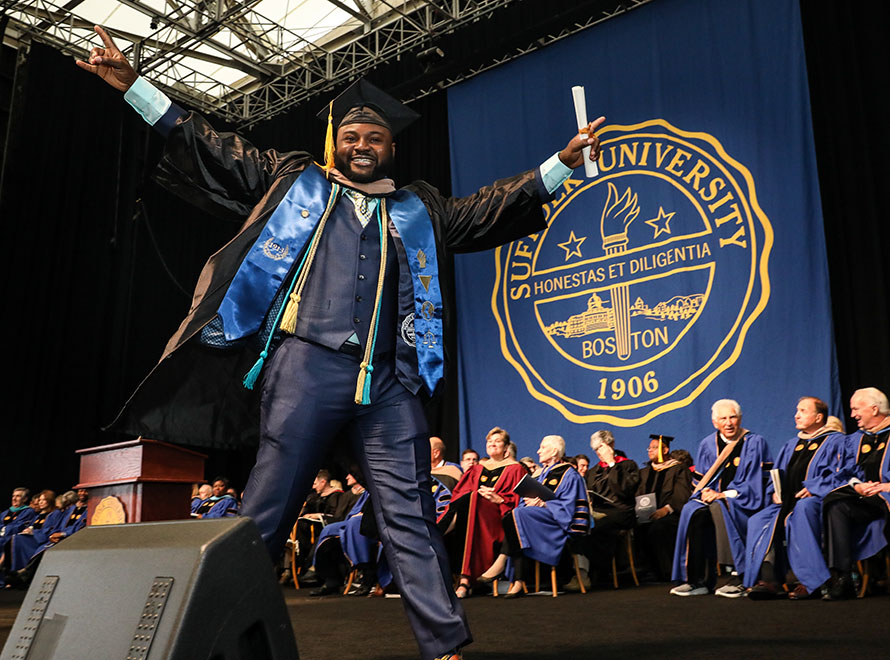 OUR GRADUATES WILL BE

GROUNDED.
The buildings where we live, learn, and work ground us and support our growth.
Suffolk 2025 embraces an ever-changing working and academic world—and outlines investments in our faculty, staff, and infrastructure to meet those challenges by reinforcing the very foundation of a Suffolk education.
As part of Suffolk 2025 we will take a thoughtful and sustainable approach to the development of our physical campus. We will identify new spaces to meet student housing, academic, performance, event and other needs while strategically improving facilities and information systems.
Next Steps:
Our physical campus will change, creating more opportunities for students to connect and grow together as we expand our permanent student housing capacity.
We will continue to think beyond the traditional classroom model to designate more performing arts spaces, identify space for additional laboratories to accommodate growing STEM enrollment, and build out spaces for the Center for Career Education & Professional Development and the School of Public Affairs and Global Engagement
Creating a forward looking technology environment will support the next generation of teaching, learning, research and scholarship.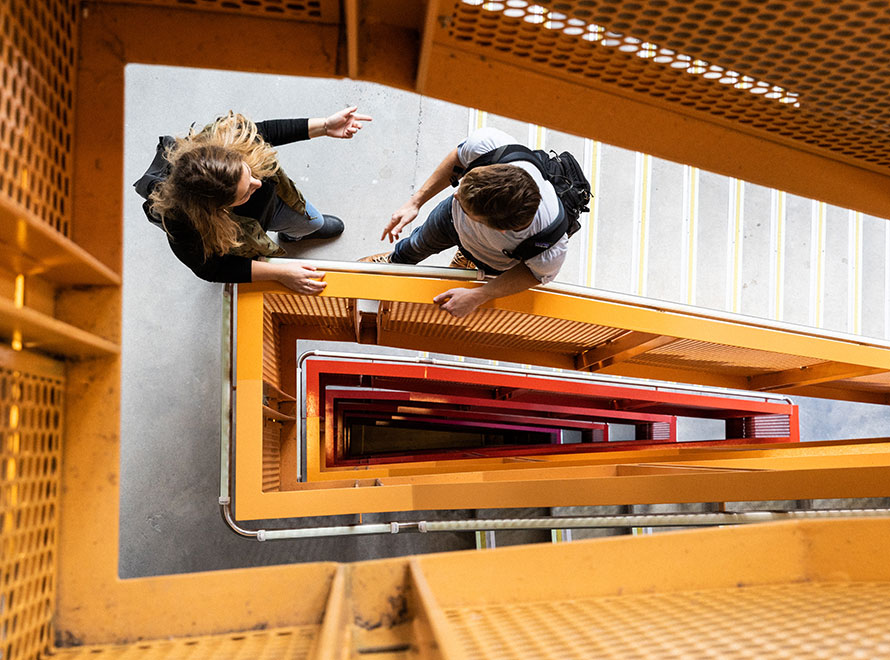 OUR GRADUATES WILL BE

CONNECTED.
At Suffolk, students help grow local businesses and plant the seeds of their own ventures. As alumni they branch out around the globe, but they don't forget their Boston roots.
Our alumni and friends connect with and give back to our students as mentors, clients, partners, employers, and philanthropists. They pay forward the opportunities they received here by supporting scholarships that allow the next generation of Suffolk students to grow through study, work, and travel. They are invested in, and critical to, the University's continued success and progress. And the University is committed to strengthening bonds with our alumni and serving as a lifelong resource.
We are committed to building lasting connections between our students, employees, alumni, and business and academic partners. Suffolk 2025 calls for a renewed focus on communication to keep our community beyond campus informed and engaged—and for expanded services to provide lifelong skill development, career resources, and innovative programming.
Bonded by Experience
Alumni of the 'Suffolk in the City' program broadcast news around the country, but maintain their Suffolk connections
A Vast Network
Suffolk alumni are making an impact in every corner of the globe
RAMP Mentoring
"My mentor is helpful because he gives the tough truths and feedback. He knows the culture at the State House [where I'm interning], so I can ask him questions I wouldn't necessarily want to ask on the job." - Anna Duffy, Applied Politics
A Powerful Force for Good
Suffolk alumni like Boston Public Health Commission board member Phillomin "Philly" Laptiste, MHA '12, make a difference in their communities every day
Next Steps:
Establishing a comprehensive Center for Career Education & Professional Development with a sharp focus on collaborating with academic units on career readiness will ensure Suffolk students and alumni gain the needed competencies for success in a changing world.
Enhancing Advancement communication capabilities will support alumni engagement so that our alumni and friends better understand our mission and our goals, and can help us achieve them.
Refocusing and expanding the Center for Executive Education will allow us to create more programs for people who seek to progress in their careers, make mid-career changes, or re-enter the workforce after an extended absence or retirement.
Cultivating stronger connections with our alumni community around the world, including through new domestic and international regional networks, will bring a renewed attention to engagement and help build a culture of philanthropy.