Winter 2018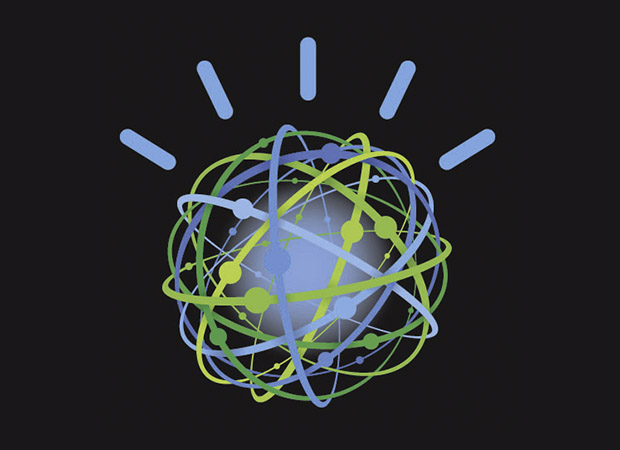 Sue? Settle? Ask Robot
Brian Kuhn JD '07 leads IBM artificial intelligence project
By Beverly Ford
When Brian Kuhn JD '07 turned on his TV to watch the game show <em>Jeopardy</em> one cold night in February 2011, he had no idea it would change his life.
As Kuhn watched in amazement, an IBM "supercomputer" called Watson gave split-second answers to question after question, beating out its two human competitors and taking first place with a $1 million win.
"I was shocked, absolutely shocked," Kuhn says, recalling that night. "Watson was learning on the fly and understood what was being said. The ability of a machine to make that leap in judgment was astonishing."
It was also a watershed event for the man who would become one of the world's leading authorities on artificial intelligence (AI) as applied to legal services and the co-founder and global co-leader of IBM's Cognitive Legal business. The solutions developed by Cognitive Legal have leveraged IBM's Watson technology to offer a cognitive intelligence platform that reads like a human super-genius, across multiple fields—law, IP, medicine, and insurance, for example.
Ultimately, Kuhn says, Watson technology can help determine the contextually best legal strategy to win a case and even figure out why a specific lawyer might be the best one to hire. It's the kind of intelligence that parses massive amounts of information, identifies nonobvious correlations, and suggests probabilities that help attorneys decide, among other things, when and whether to settle and whether it's worth filing a summary judgment. That knowledge has the potential to save its users millions of dollars, says Kuhn.
Kuhn's route into the world of artificial intelligence was a circuitous one. His passion for science developed as a child growing up in Concord, MA, where he lost himself in the world of science fiction. He began dabbling in the digital world at the age of 8 when his father, a technology executive, brought home a computer. It was his dad who encouraged Kuhn's curiosity, often telling him "interested is interesting" to prompt his son to look beyond simple explanations.
As a college student, Kuhn's dreams took on a creative bent: He wanted to become a scriptwriter and watch his words turn into movies. In a bid to follow that dream, he enrolled in Emerson College, where in 2003 he earned a degree in management communications. But before he could gain a foothold in Hollywood, Kuhn had an epiphany.
"Most screenplays that are written are never produced," he says of the day he realized the slim odds of ever seeing his script made into a movie.
Instead, he turned to law at Suffolk University.
"The law interested me because it's the structure of society," he says. "I was interested in what the law means in itself. What is the source of these standards? I found that philosophically fascinating. It seemed to represent a synthesis of what I was interested in."
In retrospect, that synthesis of logic and creativity would come in handy many times in Kuhn's life. And not only in the courtroom. In fact, his first and only job as a lawyer—a stint with a law firm that specialized in insurance cases—got him plenty of time in the courtroom but didn't satisfy his creative urge.
So he went to work selling legal technology to some of the largest law firms in the world. The job turned him into a technical product expert and set him on a path that led directly to IBM's door.
Eight years after graduating from Suffolk, Kuhn co-created IBM's Watson Legal (now known as Cognitive Legal). In establishing the business, Kuhn and co-leader Shawnna Hoffman worked with a team to develop one of their first tools, Outside Counsel Insights (OCI). OCI reads narrative task descriptions contained within outside counsel invoices as well as the actual, corresponding document that outside counsel billed for, which many companies preserve. By reading invoices, as well as pleadings, emails, deposition testimony, and other relevant material, OCI helps reduce outside counsel spend and identifies the contextually best legal strategies for companies facing high-volume litigation, Kuhn says.
"We'll be able to understand things in a way we never have before," Kuhn says of an AI-enhanced future.
If that all sounds too science fiction, take heart.
The good news, says Kuhn, is that Cognitive Legal and similar systems won't be replacing lawyers or judges—at least for a while. Rather, they will be aiding legal professionals' decision-making processes.
AI tools may even improve the quality and accessibility of legal advice, says Gabriel Teninbaum, director of Suffolk's Institute on Legal Innovation & Technology. That's because artificial intelligence like Cognitive Legal will give lawyers quicker access to better information and free up more of their time to help clients.
"We're at the precipice of a new age where information is sorted differently, in ways that humans can't do," says Teninbaum. The future of that new age in cognitive technology really isn't that far off, he says.
Kuhn already foresees a convergence of AI with blockchain, a technology that decentralizes data storage and undergirded the creation of the digital currency bitcoin. Among new product ideas are "cartridges" that can be trained to think like a human, using data gathered around the world to solve complex problems. That concept is already under study, Kuhn says.
Despite his success in helping to create a cutting-edge business for IBM, Kuhn remains modest.
"Had I not gone to Suffolk, I certainly wouldn't have had the life I have now," he reflects. "It's a busy, busy life, but that's okay when you love what you do."