Winter 2018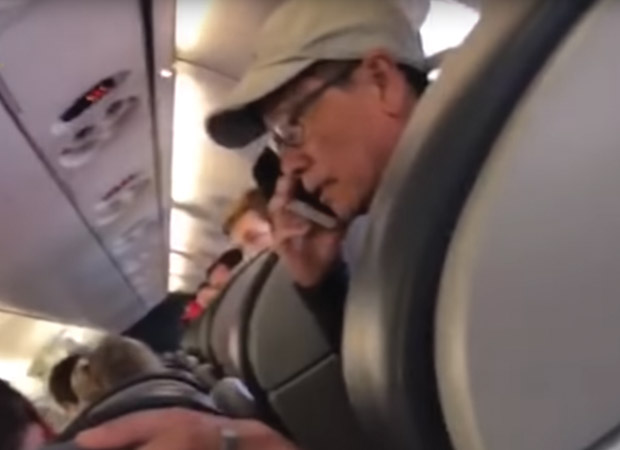 Stop Thinking Like a Lawyer
Prof. Jeffrey Lipshaw's book on the perils of legal logic
By Tom Mashberg
Should law students unlearn "thinking like a lawyer" before diving into the profession? That's the provocative question Professor Jeffrey Lipshaw asks in his incisive new book, Beyond Legal Reasoning: A Critique of Pure Lawyering (Routledge, 2017).
For Lipshaw, who has taught first-year contracts and upper-level business law at Suffolk since 2007, the answer, at least for transactional lawyers, is a decided yes. And he can point to headline-making debacles like the United Airlines passenger-eviction drama last spring to explain why.
In the United case, the company's CEO, Oscar Munoz, let his lawyers convince him that United had the upper hand because—at least legalistically—dragging a passenger off a plane was permissible under the terms of the airline's highly technical "contract of carriage" document.
"I'm sure the first thing they thought of was United's potential for liability," Lipshaw said, and how any public apology by Munoz would undercut United's position in litigation.
"You can be right legally and wrong in so many other ways," he said, adding that the airline's lawyerly logic cost the airline far more in market value and good will than "anything United might have had to pay."
In the interview excerpted here, Lipshaw, a graduate of Stanford Law School and a former vice president and general counsel for two corporations, discusses the United case, his lawyering philosophy, and the insights he hopes to share with students and attorneys.
WHAT'S WRONG WITH THINKING TOO MUCH LIKE A LAWYER?
You lose sight of the fact that the pure logic of legal reasoning is essentially indifferent as to moral outcomes. Once a lawyer sets a particular problem into a particular legal theory, the logic of the law takes over and dictates the anticipated result. Understanding how to translate stories into legal theories is the fundamental skill we teach in the first year. It's like learning to draw if you are going to be an artist. But when your client needs good advice, you may need to call on business acumen, good sense, or morality.
So this "unlearning" is something students need to do later, after they've mastered the basic legal reasoning skills, because following purely legal logic can lead lawyers and clients astray.
ISN'T IT A LAWYER'S JOB TO WIN THE CASE?
A lot of what lawyers do is sublimated war. They think, "My job is to kill the other side," and empathy only matters tactically—you want to hear what they have to say solely for the purpose of anticipating a parry and a response. But in a PR crisis like United Airlines faced, that outlook precludes the ability to hear something you don't want to hear, like maybe the other side has a point!
Again, resolving problems short of war or litigation means having an affective or emotional inclination to learn, rather than merely react or fight. We used to call it "drinking your own bathwater." United is an example of that. It really takes a certain kind of empathy to get beyond the logic and righteousness of your own position.
CLIENTS ARE URGED TO LISTEN TO THEIR LAWYERS. IS THAT THE RIGHT ADVICE?
Well, you should always listen to a good lawyer. When I was a corporate vice president and general counsel, I sat at the event horizon, so to speak, between the business imperatives and the legal consequences. Take a public company's business acquisition that hasn't worked out. You might determine that yes, we have a rock-solid contractual claim against the seller. But what you might really be saying to the market is that we are not very good at doing our acquisition due diligence. Do you really want to file that lawsuit?
If you view your job solely as being the client's "warrior-in-chief," you are likely not providing the right judgment. And if you are letting your client's anger dictate the decision, then you are not really doing a great job.
ARE YOU CONCERNED ABOUT A FUTURE IN WHICH "MACHINE LAWYERS" REPLACE HUMAN LAWYERS?
I think we'll have to make our peace with them. I'm pretty sure that, within my lifetime, you'll be able to give a fairly rich narrative to a computer and it will spit out a pretty good memorandum of law. But computers are never going to be able to decide every issue in every case. We can program them to decide lots of issues if we have thought about those issues, but ultimately, choosing, at its very core, is either uniquely human or the very hardest thing for a robot to learn to do. And even if you could program the computer to learn how to make decisions nobody's yet considered, I don't see humans completely ceding that in every case to a machine.
SO HOW WOULD YOU HAVE MANAGED THE UNITED AIRLINES FIASCO?
I've been in those circumstances as a general counsel of a corporation, and I've overruled my lawyers or clients who were being unduly legalistic to accomplish what I thought was the appropriate result—and I did that by advocating that thinking legalistically was not the solution.
United's thinking should have been, "I do have a conceivable defense—I was within my rights to drag a guy screaming off the plane—but maybe we ought to have the good sense not to assert that right here." Because being right isn't always what it's cracked up to be.
United's thinking should have been, "I do have a conceivable defense—I was within my rights to drag a guy screaming off the plane—but maybe we ought to have the good sense not to assert that right here." Because being right isn't always what it's cracked up to be.