Winter 2018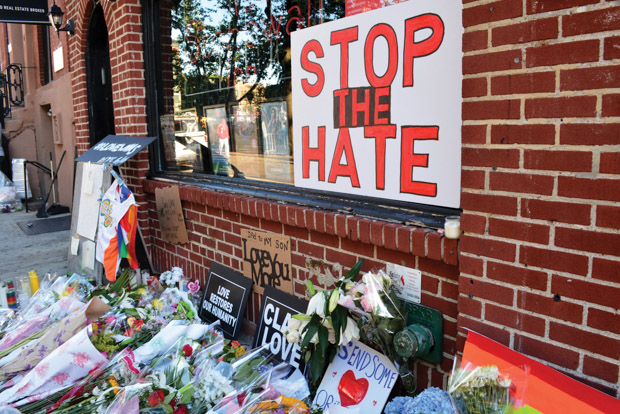 An App to Report Hate Crimes
Design event helps launch new tool for victims
A majority of hate crime incidents are not reported to police, according to the results of a Department of Justice hate crime report released in 2017. To make reporting of such incidents simpler and to help victims better understand their rights, the American Bar Association's Center for Innovation convened a legal design event at Suffolk Law this past March. Suffolk Law's Dean Andrew Perlman is the chair of the Center's governing council.
Designers from software developer Curo Legal, LGBT rights advocates, and representatives from the Massachusetts Attorney General's Office, the Council of American-Islamic Relations, the Anti-Defamation League, and other groups gathered at Suffolk to design a web-based hate crime reporting tool that gives users information relevant to their geographic location and to the specific crime they are reporting. The tool, found at www.hatecrimehelp.com, was ultimately built by Curo, with financial support from the Center for Innovation and Cisco Systems.
The app's launch was covered by the Washington Post and Forbes magazine.