Class Notes
WE'RE SAVING THE PRIME REAL ESTATE FOR YOU.
Suffolk University Magazine reaches your University's large and diverse community. So when your news about family, education, career, travel, awards, honors and other achievements appear on these pages, you are sharing it with your fellow 78,000 graduates and other readers on and far beyond our campus. We also welcome your high-resolution (minimum 300 d.p.i.) photos.
Via Web: Submit a Class Note
Via Post: Suffolk U Magazine Class Notes, 8 Ashburton Place, Boston, MA, 02108
Via E-mail: classnotes@suffolk.edu
UNDERGRADUATE
1959
"Greetings to all," writes Raymond J. Ciccolo (BSBA). "I just built three new car dealerships that include Porsche and Audi in Norwell, MA. and Volvo in Hingham, MA. I travelled to Spain [in] October. My brothers and I started the walking pilgrimage to Santiago and walked as far as we could before I needed to be in Barcelona for a business meeting." Also on the schedule: trips to Barcelona "on a mission with the Global Smile Foundation" and to Lisbon.
1960
In October, Pat (Grossman) Michaud-Towery (Diploma) participated in an annual open-studio arts tour. "I have been participating in this stellar event for 24 years and always enjoy every minute of it," she writes. "This year, I [showcased] a new series of acrylic paintings, 'The Voices of the Planet,' inspired by a trip to Scotland and Ireland. I am planning a return trip to Scotland to explore this wonderful country of my ancestors."
Manuel S. Segura, Jr. (BSBA) writes, "I retired in 2000 as director of finance for Affinity Industries in Ossipee, NH. In retirement, I have been very active volunteering locally for the Wright Museum in Wolfeboro, NH. [My wife and I] have travelled frequently to Spain where my parents used to live, [and] I visited Suffolk's campus in Madrid. My education gave me a strong foundation to work in different industries during my career. I am very proud of having graduated from Suffolk."
1967
Esther Gilman Ross (BA), author of Fast Track for Caregivers, is writing her next book on children with disabilities. She has been a talk show host, an educator, and a certified educational advocate in Massachusetts and New Hampshire. Esther and her husband, Joseph, are publishers and editors. And they produced a book in memory of those lost in 9/11. Esther and Joseph reside in Nashua, NH.
1970
William S. Freeman (BA) created a research service for the elected and appointed officials of Monmouth County, NJ, municipalities. The service is still running more than 40 years after he created it.
1971
"My research paper, 'Ramanujan: A Tale of Two Evaluations,' is scheduled to be published in the Rocky Mountain Journal of Mathematics," reports Donald J. Manzoli (BS).
1975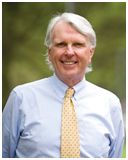 Paul D. McLaughlin (BA) writes, "For the past 18 years, as the founding president/CEO of the Moravian Ministries Foundation in Winston-Salem, an arm of the Moravian Church, we have built a $150,000,000 endowment [and] been involved in almost $50,000,000 in planned and outright gifts for churches and agencies."
1976
Michael J. Reilly (BS) was honored by the Society for Marketing Professional Services with a first-place award in media relations in the 2016 National Marketing Communications Awards competition. The award was for a public relations campaign produced by Mike's firm, Reilly Communications, on behalf of clients TRO JB, SMRT, and Robins & Morton. Mike is a past recipient of the Distinguished Alumnus Award from the Department of Communications and Journalism and a frequent guest instructor at Suffolk.
1980
Joanne (Trevisani) Nichols (BS) taught business education at Everett High School in Everett, MA, and worked at Blue Cross Blue Shield and Fidelity Investments. She recently retired from Fidelity and lives in New Hampshire and Florida.
1984
"After teaching middle school English for 14 years in Lawrence, MA, I've moved to Florida with my wife and am a reading interventionist at the Pickett Elementary School in Jacksonville," writes Ben Klemer (BS). We'll be trying to catch the Red Sox at spring training this year, which will be a new experience."
1987
Janice Martin Bergeron (BSJ), senior program director of Kennedy/ Jenks Consultants, was named 2015 Woman of the Year by the Boston Chapter of the Women's Transportation Seminar. Janice oversees transportation projects and manages the firm's new Boston office.
1992
In May, John Granara (BSBA) began his new role as chief financial officer of Ameresco, an energy efficiency and renewable energy company. Granara joined the company in 2013 as vice president and chief accounting officer. Prior to joining Ameresco, he served at GT Advanced Technologies, a diversified technology company for global solar LED and electronics industries.
1995
Kevin Hermes (BA) writes, "I have been with Southern New Hampshire University since 2011 as an adjunct instructor and worked as full-time faculty for the 2014/2015 academic year. Recently, I was accepted to the doctor of education program at Northeastern University."
2001
Kia Andrews (BA) was married to Tarrick Moore on October 3, 2015 in breathtaking Punta Cana, Dominican Republic. The ceremony was attended by close friends and family.
2002
In October, Megan Matteucci (BSJ) was sworn in as an assistant district attorney for DeKalb County, GA.
Jennifer Simoneau (BA) is working in the legal department of Santander Bank.
2004
"My husband and I welcomed a baby girl last year," writes Jessica Feenan (BS). Aside from my fulltime job as a mom, I am working part-time as a marketing manager for Junior Achievement of Northern New England, a local nonprofit, and also dabbling in real estate as an agent for Feenan Realty Group in Quincy, MA."
Julie Theresin-Pham (BSBA) lives in New York City and finished the NYC TCS Marathon with a time of 04:47:49. "I'm hoping to continue to train and one day qualify to run the Boston Marathon," she writes.
2009
"I've been fortunate enough to work all over sub-Saharan Africa over the past six years," writes Huguette Diakabana (BSBA). "I'm currently in Guinea (Conakry) working as a project manager in the Ebola response efforts. I work with a nonprofit organization that is managing the Ebola emergency response call center. I'm also working on a training program for community health agents. The goal is to increase access to training materials by introducing distance learning in rural areas. It is a complex endeavor but much-needed. I miss Boston, but I am enjoying life as a community developer."
2010
"I recently served as campaign manager for [a] city council race in Cambridge, MA," reports Jason Potteiger (BS). "Two years ago, our candidate, Nadeem Mazen, won his first term by only six votes. On November 3, we doubled our total votes and won by the largest margin of any candidate. We took risks, innovated the playbook, and it paid off. As for what's next, I'm setting up a PAC that will draw on lessons learned to empower other young candidates to run for office."
2011
Paul Weisser (BS) writes that he "recently got hired as a research consultant at Mosaic Research Management in Boston. I have been living in France playing professional ice hockey for the past two years. Glad to share the next steps in my life with the Suffolk community."
"I'd like to announce my engagement to Robert Keough, Jr. (BA)," reports Meagan Damore (BA). "We met in the Donahue Café in 2008. He proposed in May this year, just after I graduated from UMass Boston with my MA in literature."
2012
Veronica C. Monterosso (BA) writes that she is now "working as a fulltime graphic designer for Mystic View Design [where] the owner of the company is also an alumni of NESAD. While working full-time, I was able to complete a Web-design certificate from the Rhode Island School of Design."
2013
Michael Mirra (BA) writes, "I spent the last year curating a compilation album to benefit Active Minds, a charity that works toward improving emotional health and the prevention of suicide among college students. It is called One Hundred Thousand Voices and features some of my favorite artists and friends I perform with in the Boston music scene."
Jillian G. Blauvelt (BA) has just finished her first year with Comfort Zone Camp, a bereavement camp for children ages 7-17 who have experienced the death of a parent, sibling, or primary caregiver. "As a big-buddy volunteer, I was 'matched' with a little camper who shares similar interests or hobbies and assisted as an extra support system to them," Jillian explains. "I strongly urge the rest of the Suffolk community to learn more and get involved."
2014
"After graduating, I started working in media at Hill Holliday," writes Natalie Breen (BSBA). "Fun fact: Brianna Yetman (BSBA '11) was my boss and a rock star. I spent 16 months at the agency working on Chili's and Partners HealthCare. I recently joined the sales team at Hubspot in Cambridge and am absolutely thrilled to be part of such a fast-growing company. I was also appointed by the mayor of the City of Medford [MA] to serve on the Commission for Persons with Disabilities."
2015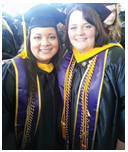 "Since graduation, I have been wonderfully busy," reports Ashley M. Groves (BS). "I have kept in touchwith the current SULA EBoard to help them with this year's events. My experiences at Suffolk, and the skills that I honed in my government and applied legal studies classes, have come in handy in my continuing education, and it has opened doors for me."
"Thanks to all of the amazing experience, hands-on knowledge, and connections I gained and fostered over my four years at Suffolk, today I am pursuing my dreams by growing a local tech startup called Statisfy," writes Cassie Hannon (BSBA). "Without the support and nurturing of Suffolk, I wouldn't be as far as I am today!"
Ariel J. Wilson (BSBA) writes, "In May 2015, I was elected chairwoman for the West High Blue Knights Foundation in Manchester, NH. In October, I started as the program manager in the School of Business at Southern New Hampshire University. I also enrolled at SNHU and earned my International MBA with a concentration in social media marketing in May 2016."
GRADUATE
1974
Francis X.M. Griffin (MEd, BS '67) is now retired.
1975
"I attended Suffolk University when it was just one brick building," recalls Joyce M. Coluntino (MEd, BA '65). "After graduating, I became a middle school English teacher. Throughout my career of 38 years, I never forgot how well Suffolk prepared me to meet the challenges of teaching. We did not have a campus or a fancy building, but we had great professors. For that, I am eternally grateful."
1977
Mike Backer (EMBA) has reached a milestone as a justice of the peace, having officiated his 600th wedding in Massachusetts. Mike has served on the executive board of the Massachusetts Justices of the Peace Association for 10 years and was its president from 2007 to 2011. He lives in Southborough with his wife of 45 years, Anita. They have three sons and four grandchildren.
1981
"I have been very active [with] Suffolk alumnae since I graduated," reports Elaine Schivek (MED, BS '53). "My daughter, Helene Demeo (BS '74), now lives in Marlton, NJ, as a high school social worker and has three grown children and three granddaughters. My two sons live in New York, and they have two children each. I am very proud of all."
1987
"My first book, Two Tents: Twenty-One Years of Discovery on the Appalachian Trail, is my account of hiking the trail over two decades," writes Jim Haskell (MPA). "It includes adventures with bears, thunderstorms, and unforgiving cliffs; memories of sunsets and scenery; reflections about people met on the trail; and self-discovery as a husband and father."
Grace Khoury (MBA) was named dean of the faculty of business and economics at Birzeit University for a three-year period. She previously authored a case book, Cases on Management and Organizational Behaviour in an Arab Context.
1996
"I'm thrilled to have recently joined Suffolk University as managing director of alumni engagement," writes Caitlin Haughey (MEd).
1998
Jason Froio (MEd, BA '96) is a career member of the U.S. Foreign Service.
2004
Meleena Erikson Eaton (MA) is the author of a short-story collection, North of Boston, based on Facebook status updates.
2006
Nathan R. Shrader (MSPS) was awarded a PhD in political science from Temple University in May after completing his dissertation on Pennsylvania school board politics. He began working as an assistant professor of political science at Millsaps College in Jackson, MS, in August 2014. Shrader teaches courses on campaigns and elections, research methods, state and local government, public administration, and the U.S. presidency while also serving as director of the American studies program and director of internships in political science.
2008
Michael Moon (MS) has successfully defended her PhD in human capital management from Bellevue University in Bellevue, NE. While studying at Suffolk, she was mentored by Dr. Barbara Ash and says she owes Dr. Ash "eternal thanks for her inspiration and compassion" while Michael pursued her goals.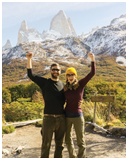 Danielle (Towne) Oaks (MPA) and her husband are in the middle of their year-long trip around the world. Having traveled through South America, they will continue on to Eastern Europe and Southeast Asia and New Zealand before returning to the States. Follow their journey at oaksandcompass.com.
2011
Jamie Manning (MBA) and Adriano Varassin (MBA '10) co-founded SnagaStool, a mobile app that allows users to reserve bar stools for big games. They pitched their idea on ABC's Shark Tank. Although they did not get a deal, they gained invaluable experience, exposure, and relationships. They continue to partner with Suffolk's entrepreneurship program and encourage students to start their own business at Suffolk as they did.
LAW
1975
Sheldon F. Margolis (JD) writes, "I am a sole practitioner and have been practicing for 40 years. I was previously a partner in several firms and over the decades, I was a matrimonial, collection, criminal, and union labor attorney. My practice is now limited to real estate and landlord/ tenant litigation. I just learned that another attorney, Peter Willis (JD '69), is in my building. I also know quite well Robert Margulies (JD '74) and Jack Wind (JD '77), partners in Jersey City, but [they] attended day classes [and] I attended night and our paths never crossed. Go figure."
1976
"I am of counsel at Satterlee Stephens Burke & Burke in NYC, specializing in trusts and estates," writes R. Demarest Duckworth III (JD). "Our daughter Heather Smith, who lives in the Boston area, took several exchange classes at Suffolk when she obtained her doctorate in psychology from another institution. It was a rewarding feeling to know that two generations had the experience of attending Suffolk."
1979
N

eal Weinstein (JD) volunteers for the BAA Boston Marathon as a motorcycle driver, carrying the elite men's photographer Victor Sailer.
1981
David E. Cherny (JD) was selected for inclusion in The Best Lawyers in America, 2016. He is a partner in the Boston firm of Atwood & Cherny PC.
1983
"Hi everyone," writes Joan "Kate" Bohl (JD). "After retiring from law teaching after 23 years, I started an online legal writing coaching business. My website allows me to tutor and teach legal writing without the constraints of a specific law curriculum. I teach a course on job search skills for Dress for Success, which is a deeply fulfilling experience."
1986
E.F. Wingate (JD) has had a varied career, including work as a real estate and banking lawyer, New Hampshire Department of Safety hearings examiner and State Police prosecutor, defense attorney, and New Hampshire Secretary of State Securities Regulation attorney, along with the elected positions of selectman and police commissioner. Now, he adds, "I've been given the job of town administrator for Pittsfield, NH. My wife and I, our two Brittany Spaniels, three lambs, eight Bourbon Red turkeys, and 35 chickens of various ethnicity send our greetings."
Anthony T. Lepore (JD) celebrated the wedding of his daughter Franki (BSBA '12) at the Biltmore Estate in Asheville, NC. Franki lives in Charlotte with her new husband and their dogs, Sugar and Daisy.
1987
Sally R. Gaglini (JD) is the author of Young Performers at Work: Child Star Survival Guide, written as a "one-stop for parents of talented kids" that "blends entertainment and probate law."
A new novel by Dan Pope (JD), Housebreaking, was published in May. The New York Times Book Review described his book as "a heartfelt chamber piece of flawed personalities, calamitous decisions, and unexpected moments of grace."
1988
This past summer, Vermont Governor Peter Shumlin appointed attorney John Valente (JD), a shareholder and director of the Rutland law firm of Ryan, Smith, & Carbine LTD, to the Vermont trial bench. Valente is the son of former Vermont trial judge Silvio Valente. "I am humbled by this opportunity to serve my fellow Vermonters," John says, "as my father did for over two decades." Valente and his wife, Paula live in Rutland City.
Hon. Brian D. Burns (JD) has been named by the U.S. State Department to the Fulbright Specialist Roster as a candidate eligible to be matched with overseas academic governmental institutions seeking information and advice on using substance abuse treatment courts to address drug abuse in their communities. Judge Burns currently presides over substance abuse treatment courts in New York's Otsego and Delaware counties.
1991
Janelle Malafronte (Snarsky) (JD, BSBA '87) has stepped away from her legal career (temporarily) to join Johnny Drama & His Funky Entourage as a vocalist. The band will be featured in the upcoming season of Wahlburgers on the A&E Network.
This past summer, Vermont Governor Peter Shumlin appointed attorney John Valente (JD), a shareholder and director of the Rutland law firm of Ryan, Smith, & Carbine LTD, to the Vermont trial bench. Valente, a native of Rutland, is the son of former Vermont trial judge Silvio Valente, who served in the role for 24 years. "I am humbled by this opportunity to serve my fellow Vermonters," John Valente says, "as my father did for over two decades." He and his wife, Paula, live in Rutland City.
1992
John J. Pankauski (JD) has written Pankauski's Trustee's Guide, a "behind-the-scenes look at what can go wrong with an individual serving as trustee of a family trust." The founder of the Pankauski Law Firm in West Palm Beach, FL, which restricts its practice to estate and trust litigation throughout the state, he notes, "From the time I took wills and trusts at Suffolk, I knew that I enjoyed this area of the law."
1998
Jack Reardon (JD) is president of the Connecticut chapter of the National Academy of Elder Law Attorneys.
Congratulations to Mary Beth Sweeney-Vecchio (JD, BA '91) from her partners at Atwood & Cherny PC on her election as the 2015/16 president of North Shore Women in Business (NSWIB).
1999
"I have been elected to the board of directors for the Holy Cross Club of Greater Boston," reports Paul Healy III (JD).
2001
Linda Champion (JD, BS '98) is a board member of Chung Changing Lives Inc.
"I recently retired from the Army Judge Advocate General's Corps after more than 20 years of active duty service between the Coast Guard and the Army," reports William Moorhouse (JD)."I started working for the Department of Defense as an associate general counsel for contracts and fiscal law with the Defense Human Resources Activity in Alexandria, VA."
2002
Jessica Tamarin (JD) and her husband, David (JD '01), welcomed Bronson Scott Tamarin on January 29, 2015.
2006
James Walter Murphy (JD) and Sonya (Roncevich) Murphy (JD '07) welcomed their second son, Dylan Walant Murphy, on September 29. Big brother Aedan James, 4, is excited to have a little brother. Sonya works in-house as corporate counsel for PerkinElmer Inc. in Waltham, MA. James recently became a CFP professional and continues to work for the Boston firm Choate Hall and Stewart, where he focuses on trust administration and financial planning. The Murphys are excited to be moving to their new home in Beverly, MA.
2008
Catherine (Boult) Bye (JD) and Phil Bye (JD) welcomed Elisabeth Sophia on August 26. Catherine reports that "big brothers Jackson (4) and William (2) are thrilled with her so far." Phil and Catherine live and work in Washington, D.C. Phil is a government relations consultant. After maternity leave, Catherine will continue working at the U.S. Department of Justice, Office of Immigration Litigation, in the Appellate section.
2009
Sean Findlen (JD)
has been named chief communications officer at Bates College. Bates President Clayton Spencer, described him as "a highly regarded strategist, a seasoned manager, and a hands-on professional who is fully conversant with the tools of contemporary communications." He served on the staff of then-Governor Angus S. King, Jr. and describes himself as an "absolute political junkie" who volunteered in his first campaign at age 10 and later served as a page for U.S. Senate Majority Leader George Mitchell.
Erin Secord (JD/MBA) writes, "October 5 was my first day as an assistant United States attorney for the District of Minnesota. Becoming an AUSA has been a dream of mine for years, and I am incredibly excited to represent the United States as an attorney in the Civil Division. Previously, I was an associate at Fredrikson & Byron in Minneapolis in the Commercial Litigation Group. I joined Fredrikson after completing my federal clerkships in January 2013. I am sincerely grateful for the outstanding legal education I received at SULS."
2010
Erin Cornell Horton (JD) and her husband, Josh, welcomed their son, Charles Theodore Horton, on December 6, 2014. This summer, she returned as a fifth-year associate in the labor and employment section at Mintz Levin in Boston.
"My husband, Areck Ucuzian, and I welcomed a baby boy on January 23," writes Cara Thompson (JD). "His name is Elliot James Thompson-Ucuzian. The three of us settled in Baltimore in July due to my husband accepting an assistant professor/vascular surgeon position with the University of Maryland. I continue to be employed in the legal/contracts department of Aesynt Inc."
2014
"I have recently concluded a term as a law clerk for Associate Justice Francis X. Flaherty (JD '75) of the Rhode Island Supreme Court," writes Matt O'Connor (JD). "I joined the Boston office of Morrison Mahoney LLP as an associate, practicing general liability defense."
2015
David T. Holland (JD) joined Proskauer Rose as a corporate lawyer. He previously worked as a paralegal for Latham & Watkins in Los Angeles and Boston.