Winter 2018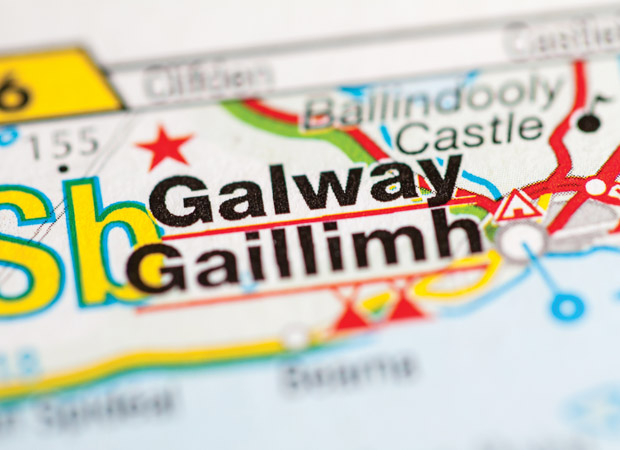 Galway Days
From Twitter to the Irish Law Reform Commission
A course on issues in European Union business law that culminates in a sit-down with the head of legal for Twitter International. A high-powered internship at the Law Reform Commission of Ireland. These are just two examples of the experiences available to Suffolk Law students through the new comparative and international summer law program at the National University of Ireland Galway (NUIG). Nineteen Suffolk Law students joined the course this summer, and a good portion of those stayed in Ireland for internships.
Among other topics in Professor Michael Rustad's EU Business Law course, students grappled with whether and how social media giants might be held liable for certain types of illegal activity enabled by their platforms. Twitter, Facebook, and Google have all been meeting with the European Commission to attempt to bring their mass-market contracts into compliance with the Commission's rulings on terms of service. Students in the class had an opportunity to talk with Twitter's chief international counsel about the subject.
Lawrence "Larry" Donnelly JD '99, an Irish-American attorney and lecturer at NUIG, has been instrumental in bringing about the Suffolk-NUIG program. Donnelly, who lives in Galway, is a nationally recognized political commentator on Irish broadcaster RTÉ's radio and television news.
Professor Sara Dillon, director of the Galway program, said that student reactions have been overwhelmingly positive. "Students have been writing notes to me about the charms of Galway, their engagement with the classes, and their great human interactions," she said. "Coupled with high-powered internships—the Law Reform Commission and the Children's Rights Alliance are great examples—the program can be a life-changing opportunity."