Winter 2018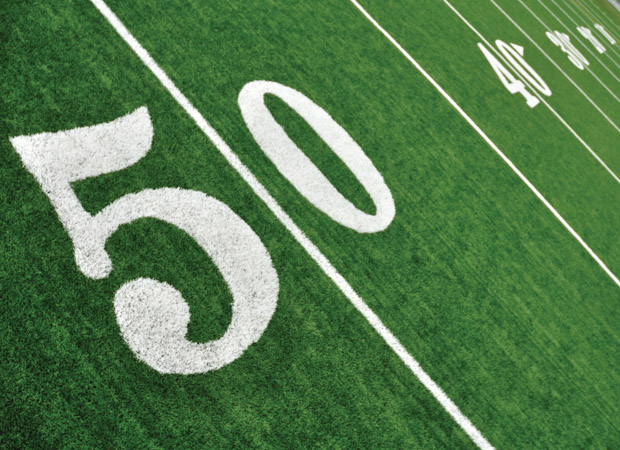 Marking the 50th
Law Review, clinics reach half-century milestone
Suffolk Law's Clinical Programs and the Suffolk University Law Review both held 50th anniversary events in 2017, each of which drew a crowd of more than 250 attendees. Supreme Judicial Court Justice Frank Gaziano JD '89, who served on the Law Review and in the Prosecutors Clinic, was the keynote speaker at both events.
For nine of the past 10 years, U.S. News and World Report has ranked Suffolk's clinical programs among the top 20 nationally, ranking them 17th this year. Students in our clinics provide roughly 40,000 pro bono hours of service to 400 clients in the Boston area every year.
The Law Review has published nearly 2,000 articles, notes, and case comments in its first 50 years. Its works have been cited widely, including 218 times by state supreme courts, 171 times by federal courts, and four times by the U.S. Supreme Court. The journal also boasts nearly 3,000 citations in other law reviews over the past decade alone.
Clinical Professor Diane Juliar, who is retiring after this academic year, was honored for her trailblazing work mentoring students in the Prosecutors Clinic.