Winter 2018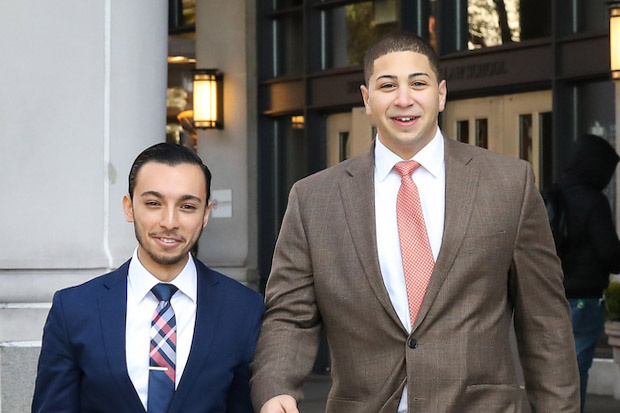 Globe Coverage for Student Mentors
Teaching con law in Boston high schools
Each year, Suffolk Law students head out to the Boston Public Schools to teach teenagers constitutional law and prepare the high schoolers for a national appellate-style moot court. The 2017 competition was held at Suffolk Law in March and garnered coverage from the Boston Globe.
The Suffolk student mentors are part of the Marshall-Brennan Fellowship program, signing on to study constitutional law and teach it to the teenagers during the year-long program.
"The level of competence and accuracy of these high school students rivals, if not exceeds, some of the lawyers that I've seen on both sides of [criminal cases] in Massachusetts," Tim Wilkerson JD '06, a former prosecutor who served as a judge during the competition, told the Globe.
The Hon. Merita Hopkins JD '79 of the Superior Court also served as a judge for the program. In her conversation with the Globe, she said the profession needs the diversity exemplified by the program. "When you see talent—and this isn't too early to see talent—it is, I think, our responsibility as members of the legal community to support the next generation to [join us]."
Seventy-eight public school students from around the country argued in the competition. The case involved a star basketball player whose high school expelled him for alleged bullying after searching his phone. The basketball player lost his college scholarship and then sued the high school, claiming First and Fourth Amendment violations.