Dean's Cabinet Now Has 22 Members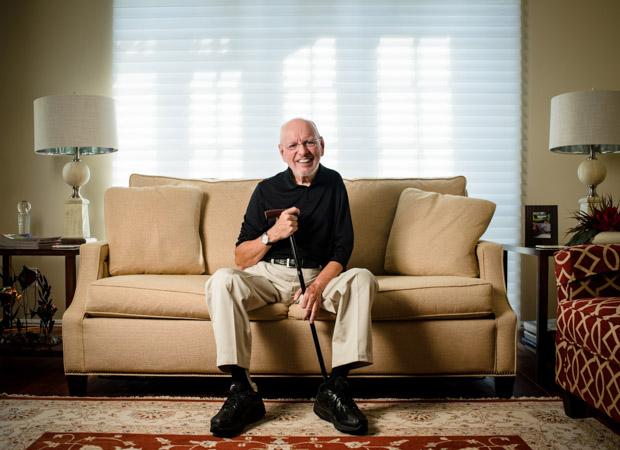 Giving a Fighter a Fighting Chance
Alumnus launches scholarship for disabled, economically needy
Frank Buckley JD '73 contracted polio as a young boy, which resulted in the loss of the use of his legs and shaped his entire life. This past summer, he decided to help Suffolk Law students facing similar challenges, funding a new scholarship at $50,000 to assist a student with a disability and economic need.
Buckley focused on his education as a young man, he said, because he could not follow his brothers and father into physical labor working for the City of Brookline, Mass. He was the first in his family to attend college. In 2011, after a 40-year career, Buckley retired from his position as a federal attorney in the Office of the Solicitor, Division of Employment and Training Legal Services in Washington, D.C. An avid Red Sox fan, he moved from Virginia to Estero, Fla., in 2013 to follow the Red Sox at spring training.
He credited his ability to fund the newly created scholarship and to leave Suffolk Law "a substantial amount" in his will to sound investments and a relatively frugal life.