Winter 2018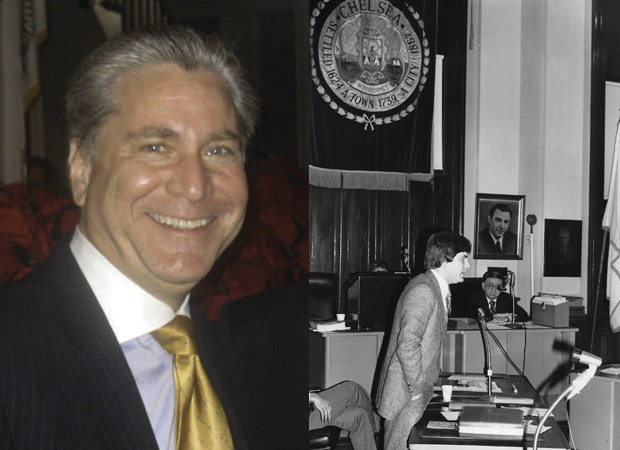 Honoring Richie Clayman—From Chelsea
Scholarship fund to help students in need pay it forward
"It didn't matter who you were or what your profession was. He mentored so many people, helped so many people get out of trouble, find jobs. "
—Kate Clayman JD '09
Family and friends of Richard I. (Richie) Clayman JD '72 have been searching for a way to honor the Chelsea, Mass.-based and Chelsea-loving attorney who passed away in 2013 at age 65. Finally, they came up with an idea that fit the man perfectly, said his daughter Kate Clayman JD '09—a perpetual scholarship in his name, to be funded by a community of family and friends, and earmarked for Suffolk Law students from Chelsea. The scholarship is aimed at "students who need the money to reach a personal and lifelong dream of becoming an attorney," she said, as well as students likely to become a certain kind of lawyer—a community lawyer for whom it's natural to give back. "Someone," she said, "who feels that's what they were meant to do." Someone who will carry on the legacy of Richie Clayman.
When Clayman, a well-known trial attorney in the state, introduced himself to people, he always said, "I'm Richie Clayman, from Chelsea," said his daughter. "He wanted people to know where his roots were and that he was proud of where he came from."
People turned to Clayman for help for decades, she said. "He'd say, 'I got it. I'll take care of it.' It didn't matter who you were or what your profession was. He mentored so many people, helped so many people get out of trouble, find jobs. Some he helped get into substance abuse programs, and if they couldn't pay legal fees he'd represent them for free. Recently I had a man tell me that there were three generations of people in his family that my father had helped. That's who he was."
Clayman's funeral at Chelsea's Temple Emmanuel drew an overflow crowd, the Boston Globe reported; hundreds showed up to pay respects to a man whom they knew as a helper and a friend.
As of publication time, the Richard I. Clayman Memorial Scholarship Fund has raised more than $90,000 and provided its first tuition disbursement to Takhmina Rakhmatova, a Suffolk Law evening student from Chelsea who arrived in the U.S. with no family or support system here. At an event at the Law School honoring Clayman's legacy, Rakhmatova explained to the audience that she has been putting herself through law school by working full-time.
The Clayman Scholarship has allowed her to focus on her academics and earn a spot in the top 5% of her class, as well as carve out time to serve in the Law School's IP and Entrepreneurship Clinic. "Chelsea has been my home for more than a year, and my goal is to eventually work and contribute to the community that so readily accepted me," she said.
Clayman handled many high-profile cases in his career, including prosecuting the men who assaulted Theodore Landsmark, an African-American businessman attacked by white anti-busing protesters in Boston in 1976. The attack was captured in an iconic photo moments before a protester struck Landsmark with a flagpole. Clayman went into private practice with Richard Voke and later founded the Chelsea firm Clayman and Dodge.
The founders of the Clayman Scholarship are: Kate Clayman, Joshua Huggard, Amy L. Nechtem JD '85, John L. Dodge '89, Steven G. Clayman, Nancy Clayman, Amanda Clayman, Thomas O. Levenberg, Alyse Clayman Bulfer, and Andrew Bulfer III.