Winter 2016 / Spring 2017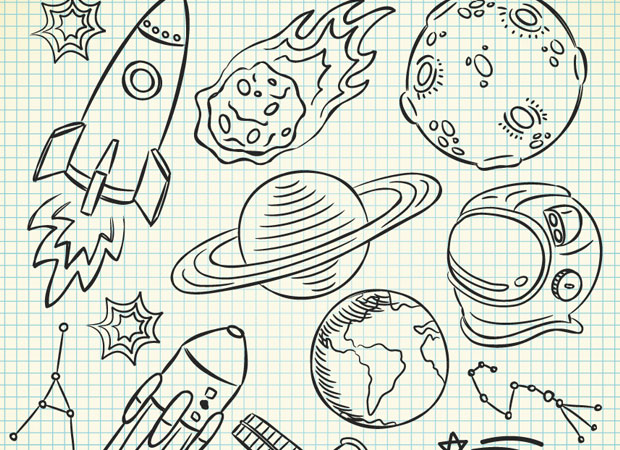 Lawyer and Rocket Scientist?
32 Science PhDs at Suffolk Law
By Rachel Slade
"Boston's IP law market is strong," says Professor Andrew Beckerman-Rodau, co-director of the Intellectual Property Law Concentration at Suffolk Law. "What I see is law firm recruiters scrambling to find tech specs and associates with a background in science and IP law. Our Law School is a hub for those students, and they find good jobs. Suffolk has more patent law associates and partners in the state's biggest firms than any other school in the country."
As to the Law School's ability to draw students with doctoral degrees in science and engineering, the numbers bear him out. Suffolk's program has 32 students with PhDs in areas ranging from aerospace to physics. "They're attracted by the strength of the evening program and the school's reputation for solid IP training and successful job placement," says Beckerman-Rodau.
Peter Devlin JD '85, president and CEO of Fish & Richardson, one of the nation's premiere IP law firms, agrees that the evening program is a big draw. The firm, known for its technical firepower, has 85 PhDs on staff. Among the firm's PhDs in Boston, seven are attorneys who attended Suffolk at night while working as patent agents at Fish during the day. "PhD scientists have already spent many years as students and often don't want to go back to school full-time," says Devlin. "Suffolk's flexible evening program provides an excellent legal education on a part-time schedule. That's a winning combination."
Amy McMahon, slated to receive her JD from Suffolk in 2017, earned an undergraduate degree in cell and molecular biology from University of Washington, a PhD in biology from CalTech and did a postdoc at MIT. After spending a few years doing research and publishing papers in esteemed peer-reviewed journals like Science, McMahon sought a way to use her scientific background outside of the lab.
"One of the things about biology and chemistry is that there's a lot of unpredictability in the field," she says. "I wanted certainty, and I wanted to do something that I could be proud of and help somebody." McMahon searched on LinkedIn for CalTech alums in her major, and found that many in Boston were working as patent agents.
Now McMahon works as a patent agent at Wolf Greenfield and attends Suffolk in the evening. Going the patent law route gives McMahon the opportunity to see cutting-edge science up close. Her clients are usually universities or pharmaceutical companies seeking patents to protect their inventions or scientific processes and license them out.
The science behind McMahon's clients' applications is complex—minute distinctions in a chemical process or device can determine whether the U.S. Patent and Trademark Office deems it worthy of a patent. McMahon and her team spend a lot of time identifying those technical distinctions, as well as considering what competitors could do to get around the proposed patent.
Stephen Myers JD '17 discovered law as an undergrad studying biomedical engineering at Georgia Tech, and then earned a PhD in biomedical engineering from the University of Florida. Once working in his industry, though, he began to reconsider his long-term job prospects: "I looked around and saw older people doing the same work that I was doing. I realized that my job would be unchanging if I stayed." In search of fields that would take advantage of his skills but expose him to more interesting opportunities, he sent his resume to Boston's Foley & Lardner. Two weeks later, he relocated to Massachusetts.
As a patent agent, Myers says, "I get to see some really interesting technology work with startup companies in their early stages and help them raise money." He adds, "I think the great thing about law is that you can practice for a long time. You're always learning."
The Law School's IP Law Concentration is one of the largest and most developed of its kind in the country, offering a range of courses—patents, copyright, trademarks, trade secrets, and licensing—to introduce students to the diversity of the field.