Winter 2014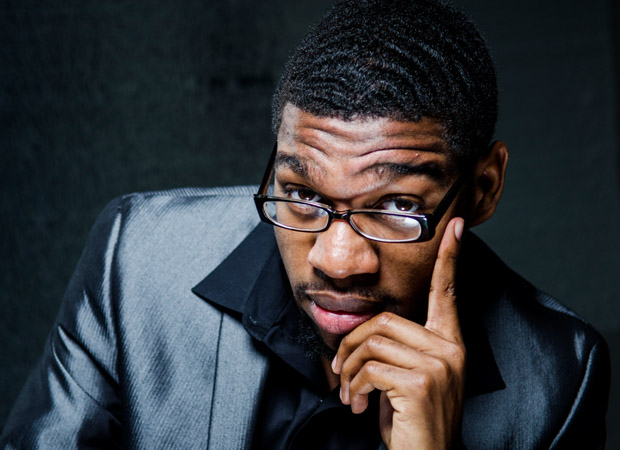 Undeclared, Not Uncommitted
Politics may be in the future for Marc-Daniel Paul '16; Public Service is a sure thing.
By Renée Graham // Photographs by Mark Wilson
 Despite an interest in politics sparked by the 2008 presidential campaign of then- Illinois Senator Barack Obama and deciding in high school that he would major in government in college, Marc-Daniel Paul '16 insists that he isn't necessarily interested in a conventional political career. "I'm not announcing anything yet—it's way too early for that," he says with a laugh. "What I want to do is serve. Whether that means running for office or staying behind the scenes, in whatever way I can help out my community or my state, that's what I want to do."

The Suffolk sophomore is already off to an impressive start. Last summer, after landing an internship with Massachusetts State Senator Mark Montigny, Paul helped draft an amendment to the state budget that will save college students thousands of dollars. Ineligible for free or state-subsidized health insurance, many were required to buy school sponsored health insurance, unless they were covered by a parent's plan. Paul and another intern, Jacob Miller, a student at University of Massachusetts Dartmouth, pointed out this discrepancy to Montigny and his staff.

"The requirement that they purchase the school health plan cost them thousands in additional monies over and above ever increasing tuition and fees," Montigny says. "I agreed with [Paul and Miller] that the problem needed to be rectified and tasked them to work with my staff and draft an amendment to a pending budget bill that would address the issue." The amendment was easily passed by both the state House of Representatives and the Senate, and was signed into law by Governor Deval Patrick.

It was a remarkable achievement by a young man who moved to this country from Port-au-Prince, Haiti, just seven years ago and was not yet fluent in English. But by the time Paul graduated from high school in Massachusetts, he had been president of the French club and a math tutor on and off campus and published a book of his original poems, Breathing Ink: The Heart of Poetry. In an editorial last summer, the Providence Journal declared him "destined for success."

"He is wise beyond his years," Montigny says. "I fully expect to see him being sworn into office in the not-too-distant future."

His family, Paul says, was "financially secure" in Haiti, which allowed him and his four siblings to attend "the best schools." Yet turmoil such as kidnappings, common in the poorest nation in the Western Hemisphere, was never far away. "In Haiti, if they saw you go to a certain school," Paul says, "the assumption was that you had a lot of money, and you could be an asset if you were kidnapped."

One day, Paul's father, a restaurant manager, was snatched. Though he was soon released without a ransom, the family decided that "the level of insecurity was too much and we had to leave," Paul says. They emigrated to Florida and lived with a family friend until they found their own place, a rented room in Pompano Beach. It was, Paul recalls, a difficult time.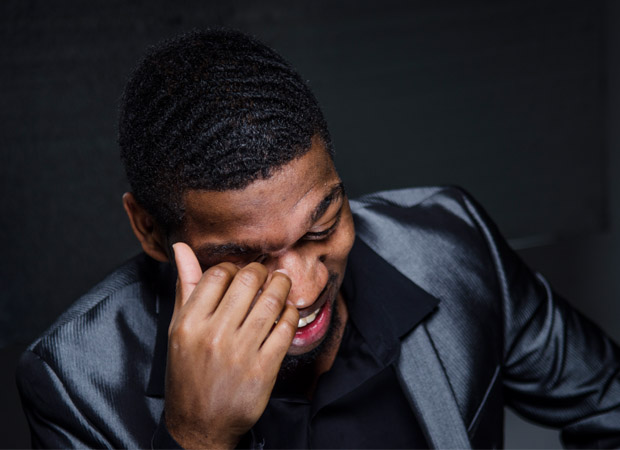 "We had to start over, which was expected, and English was pretty much a major part of that because we had to get familiar with the language. I had taken English courses in Haiti, but to say I had a level of proficiency in English? Not really," he says. "It was hard sometimes, and as a kid you get frustrated, and you wonder when it's going to end. But when you compare living there as opposed to living in fear back at home, it was still better. Here, we didn't have to fear getting kidnapped."

The family later moved to Massachusetts, but without a place to stay, they landed in a family shelter in the Boston suburb of Middleborough for about a month. Paul attended Brockton High School, where he excelled. Proficient in math, he tutored classmates as well as elementary-age students served by School on Wheels, which gives academic support to children impacted by homelessness. With his burgeoning interest in politics, Paul was drawn to Suffolk by its proximity to the State House "so that I could take advantage of internships, connections, and networking here."

Brad Bannon, an adjunct professor in the government department, has twice had Paul as a student and found him "very engaged in both classes." And while Paul has yet to declare his intentions, Bannon says, "He cares about politics, which is obviously a big plus in government."

Paul says his government classes at Suffolk have helped to shape "my understanding of the political process and everything that's involved with it." On a personal note, he adds that his professors "all have been great and wonderful to me."

Paul's "hard work and commitment," Montigny says, served his former intern well and will likely lead to continued success. Even with his family's struggles after moving to this country, Paul never viewed those hardships as a deterrent to future achievement.

"With the kind of parents I had, I really had no choice," he laughs. "I was in a household where, ever since I was a little kid, education was the main priority. My mom was a teacher and she knew what a good education could do for a child. . . . Not to say I didn't enjoy doing well because I was always rewarded when I did well, but I was always compelled to do so in the environment I was living in."


Pop Quiz
Last Book Read:
Current Issues and Enduring Questions: A Guide to Critical Thinking and Argument, with Readings by Sylvan Barnet and Hugo Bedau.

Last Music Purchased:
Mostly, I listen to songs on YouTube.

Favorite "Only in Boston" Experience:
Going to school right around the corner from the State House. You get to see people like the governor, senators, and representatives. It's pretty cool.

Where He Would Like to Be in Five Years:
I want to have my bachelor's and master's, with law school as an option. I definitely want to take a giant step to serve—not necessarily running for office, but in whatever capacity that means.

Wisest Words to Live By:
"Respect all, fear none." And that's not just with people, but any challenge that comes your way.

Role Model:
Definitely my parents, who tried their very best to instill the values and qualities that I've tried to uphold. They've had a huge impact on my life.