Spring/Summer 2014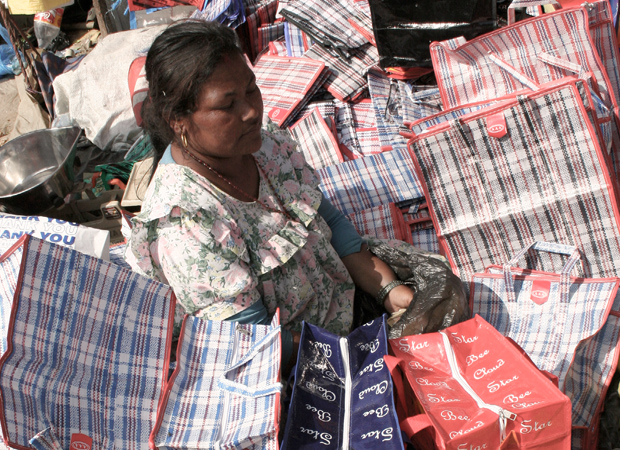 The Lens Crafter
Though she always knew she wanted a career in the arts, it took a life-changing overseas college trip for Victoria Masters BFA '04 to fall in love with photography
By Victoria Masters BFA '04
I grew up on a farm in Marlboro, N.J., which allowed me to experience childhood a bit differently. I would spend a lot of time outside in nature by myself, and I really liked that. I would draw a lot, write poetry, make up songs, build stick creations, collect leaves, and dissect mushrooms. There is an art to farming that I now appreciate so much more as an adult: nurturing something delicate, caring for it, and watching it grow into something beautiful over time, over and over again. 
In high school, I took all the art classes and decided I would work in the creative field somehow for the rest of my life. My parents have always supported me as long as I worked hard and did something I loved. They put a great amount of trust in me, especially at 19 when I wanted to go to Senegal for Ken Martin's photojournalism class. That's when I fell in love with photography, and the world.
I went to college knowing I wanted to be in the arts and close to a city. I started at Endicott College in Beverly, Massachusetts as an interior design major. I decided to transfer, and a friend of mine told me about Suffolk and NESAD. I loved it on my first visit; it was in a great location and the classes were still small enough that you could chat with your teachers whenever you needed [to]. I applied right away, got a small studio apartment in Allston, and transferred after one semester.
My boyfriend in college was pursuing photography and started shooting with medium-format cameras. I didn't understand it at the time, but my interest was sparked. We went to a lot of galleries and museums, and I remember seeing Alvaro Sanchez-Montanes' series "Indoor Desert" and could not tear myself away. I've never seen so much beauty in destruction. Photojournalism-style photography soon became an obsession. My parents gifted me their old Minolta xD5 film body, and I started shooting. I went to Senegal with Ken and experienced my first third-world country. From then on I craved the feeling of being in a culture new to me and trying to capture it all. I traveled to Asia and shortly after, I moved to New York City and took some classes at the International Center of Photography. I had this teacher who, [in] our first class, assigned us to a partner and gave us a project: to photograph each other nude. It was really tough, and my partner was a lad from New Zealand around my age who I knew nothing about. We rented a run-down dance studio in Chelsea for $15 an hour. The whole process was unnerving and awkward, but the point of the exercise was to break down any inhibitions [in order] to flourish as a photographer. That has given me a lot of strength in my craft — whether trying to break through the iron curtains of a culture or elbow my way to the stage at a show. When you overcome your fears, you are freed to show your full potential.
My photography began with travel and culture, then shifted toward portraiture and environments. After a few years of living [in New York City], I got into music culture and shot shows primarily and band photos. With my day job I often look at fashion photography. I think as long as I am capturing something that evokes an emotion, I'm happy.
I admire many female photographers and closely follow the work of Sylvia Plachy, Ami Vitale, and Meredith Davenport. Ami Vitale was the first photojournalistic photographer I began following closely, and her work remains some of my favorite. I admire it specifically for her shooting style, and initially when starting out, [I] was simply trying to emulate her. Fortunately, I live in a city where there is no shortage of inspirations.
That [Senegal] trip changed my life. I owe so much to Ken Martin for creating that trip, training us, and encouraging us to embrace our fears and get out into the world. I needed that edge to continue shooting the way I do.