Can We All Just Get Along?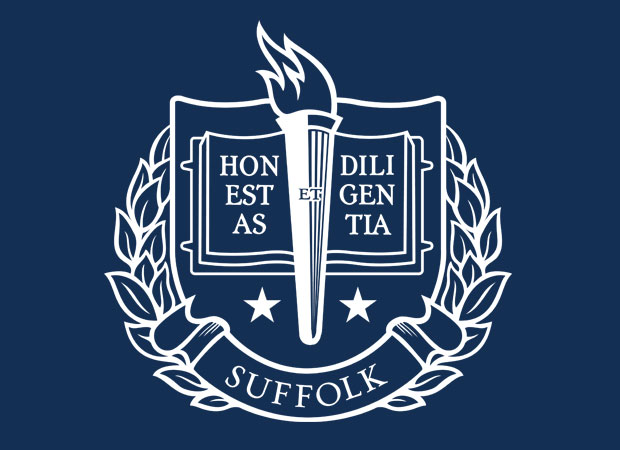 Our Electoral College
Suffolk University
Even if you don't recognize his name, chances are you've seen Tad Devine JD '82. Salon reported that "pre-Barack Obama," the political consultant "worked on every contested Democratic presidential primary going back to Jimmy Carter in 1980" and "on campaigns in Europe, Latin America and the Middle East, helping to elect 11 presidents or prime ministers and 17 U.S. Senators." 
Devine grew up in a Providence, R.I. public housing project, the son of a sidewalk inspector and a stay-at-home mom who would become a teacher's aide, neither of whom attended college. "That wasn't available to them," he told Politico. But Devine graduated from Brown and Suffolk Law School. His Washington D.C.-based firm was a top adviser to the presidential campaigns of Al Gore in 2000 and John Kerry in 2004. This season, however, Devine had also been a ubiquitous media presence. As one of the master-minds behind Bernie Sanders' presidential campaign, he often served as spokesperson for one of the most unconventional political phenomena since, well, Donald J. Trump. 
While Devine might be the most familiar figure with a Suffolk degree in this year's political races, he is far from the only one. Although she was a philosophy major in college, Whittier, Calif. native Megan Dutra BS '13 had a role model in her father, who was appointed to the City Council and subsequently served as mayor. "My parents were always active in our local community while I was growing up and encouraged my siblings and me to be just as active," she recalls. "Once I got into college I became active in different organizations, predominately College Republicans, where I started to fall in love with campaign culture and the excitement of participating in the democratic process. My favorite and the most influential course I took at Suffolk was during my final semester senior year with Professor Rachael Cobb. It was a small class filled with a variety of political opinions and strong personalities. Every class was an open conversation about current events. Everyone in the course that semester became great friends because we all challenged one another but respected the difference of opinions and the overall understanding that all of us were there because of our passion and love for the political process. It really taught everyone how to look at certain situations differently, which has helped in my campaigning experiences. You can't convince everyone, but the best and most helpful thing to do is listen and learn from voters. I am still very close friends with a majority of my classmates from that course and we still keep the conversation alive today talking about the election and our new experiences outside of college in the real world. I continued to participate in campaigns throughout my time at Suffolk, including Romney's 2012 presidential campaign." 
Today, Dutra is regional data director for the National Republican Congressional Committee (NRCC). After November? "I have really enjoyed my experiences working in campaigns but I am growing towards being on more of the policy side rather than the actual campaigning," Dutra says. "I have had the great opportunity to interact with many of our important leaders to get an understanding of what goes into the whole process and have only grown with respect for each of them. The connections and relationships I have made through my career so far are all very encouraging and have inspired me to continue on in this particular field. Politics will definitely be an important part of my career wherever that may take me." 
Across the aisle, Victoria Ireton BS '16 from North Andover, Mass. serves as assistant finance director for the reelection campaign of Massachusetts Democratic Congressman Seth Moulton, a position referred to her by a mentor who was one of her Suffolk professors. In an election year with hotly contested presidential and legislative races, how do you make the case for donating to an incumbent who is running unopposed? "Most people donate to him because they believe in his values," Ireton says. "As a veteran, he brings an important perspective to the political world." 
Then there's Drew McConville MSPS '09 from Ottawa, Ill. who "would almost describe my time before college as apolitical." As lead web designer and front-end developer for the firm Revolution Messaging, McConville designed the website for the Sanders campaign. "My time at Suffolk taught me there are lessons within and opportunities beyond the campaign, so it's important to enjoy the experience for what it is," McConville reflects. "Electoral politics deals with some very serious issues, but if you're working on a campaign, it's also a large chunk of your life where you'll learn a ton, build fantastic relationships, and make some great memories." As for his post-election plans, McConville says, "I'll continue to provide support to campaigns in future cycles. No plans to run for office now!" 
This edition of Suffolk University Magazine celebrates the pivotal role this University's alumni play not only in electoral politics but in the wider public service arena. Case in point: our feature which introduces the Suffolk graduates who work at the Edward M. Kennedy Institute in Boston, where middle and high school students get a rare immersion into the inner workings of the U.S. Senate. Throughout these pages, you'll find the inspiring stories of Suffolk students, faculty and alumni who are making an impact in government and public service not only throughout Massachusetts but across the nation. In an election year notable for negativity, they may do the impossible and give politics a good name.