Fall 2016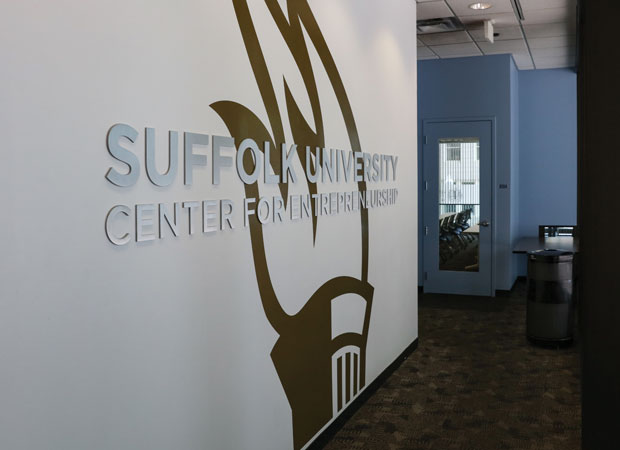 Open for Business
Center for Entrepreneurship Moves to One Beacon Street
Staff Writer
 Visionary students learn how to innovate from the ground up at the Center for Entrepreneurship's first-floor locale. The center's new high-profile space attracts students and alumni with bright ideas—as well as the investors who can help bring them to life. 
"Boston is the innovation hub of the United States, if not the world," says George Moker MBA '03, director of entrepreneurship programs and instructor of management and entrepreneurship at Sawyer Business School. "Having our University right in the center of entrepreneurial activity is critical, as entrepreneurship is about bringing creativity, resources, policy, and community together to take action, bringing new innovation to life." 
"Being on the first floor of One Beacon creates a strong community connection. We needed space that was evident to the community and welcoming, with public access to expand our visibility and support of startups and small businesses," Moker explains.
"Entrepreneurship at Suffolk University is becoming a destination for the City of Boston," Moker says. 
"And we've only just begun."