Fall 2016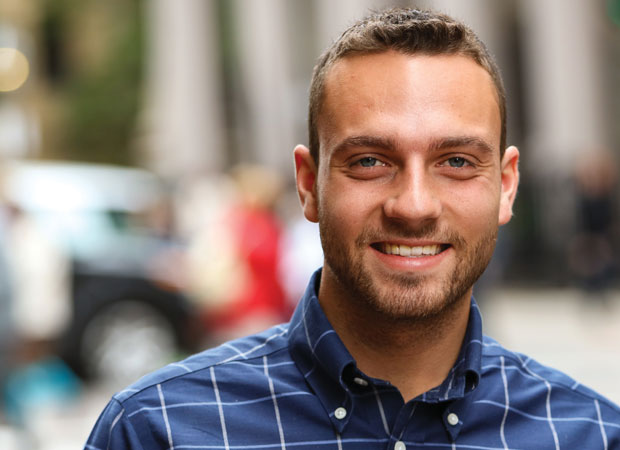 A Summer in the Center of It All
Jonathan McTague found a perfect way to spend his summer: as a government affairs intern in Washington, DC.
Staff Writer
Through Suffolk's partnership with The Washington Center, a nonprofit organization connecting college students with credit-bearing internships in the nation's capital, Jonathan, an economics and government double major graduating in 2018, landed a position in the government affairs department at Grant Thornton, the international audit, tax, and advisory firm. "I heard through students who took part in the program that it was an unbelievable and unforgettable experience," Jonathan says of the program.
The Suffolk junior's typical workday would involve hopping on the Metro and commuting from his apartment near Union Station to the Grant Thornton offices in Dupont Circle. His team was focused on studying corporate tax policy and reform, particularly as manifested in the GOP's "A Better Way" legislative agenda. 
From there, he would be dispatched to Capitol Hill to attend and take notes on committee hearings on issues of taxation and business policy. Back at the office, he would write reports on the hearings and other congressional activity for his team.
Jonathan found other, less formal opportunities to rub elbows with lawmakers as well, including the annual congressional baseball and softball charity games. "I was able to connect with members of congress there, including House Speaker Paul Ryan, Nancy Pelosi, [US Representative] Elizabeth Warren and Ed Markey. I really got to meet all the main players." 
"I think it affects my future immensely," Jonathan says of his internship experience. "The position I had at Grant Thornton related perfectly to both my majors—government and economics—so I got the best of both worlds."