Fall 2013
Conversation Starter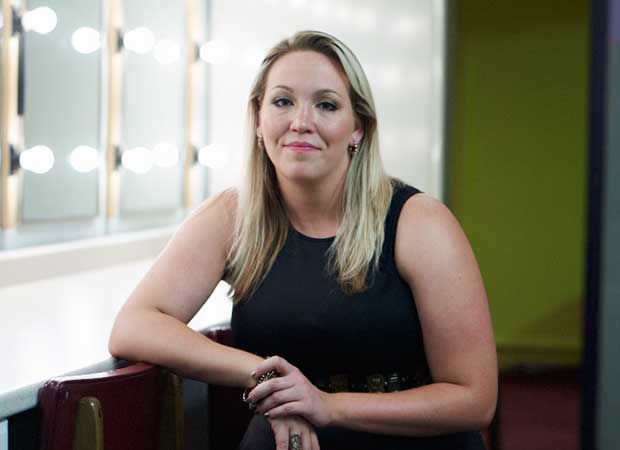 Both Sides Now
Dance and theater made Suffolk feel like home for April Duquette BS '09 as a student; now she returns in a new role—teacher.
By Renee Graham
With apologies to Thomas Wolfe, April Duquette is living proof that you can go home again—and again. For the second consecutive year, Duquette is returning to Suffolk for Fall Fest, produced by the University's Performing Arts Office (PAO), as a director and choreographer. During her four years as a student, she performed in the annual weekend variety show featuring the singing, dancing, and performing talents of the Suffolk community. Now a performing arts teacher at the Lucy Stone Elementary School and Roxbury Preparatory Charter School, both in Boston, Duquette, 26, spoke to SAM about why Suffolk will always feel like home.
Tell us about your return to Suffolk.
[The] Performing Arts Office is a wonderfully supportive system to create in, and it's also a great family to have on your team for everything, including opportunities like this. And Fall Fest is the reason I stayed at Suffolk. It's difficult for students who don't live on campus [their] first year. I lived in the North End in an apartment and I didn't have a lot of friends right away, so it took motivation to get involved with something to realize all the vast opportunities Suffolk offers. And through Fall Fest, I met some of my dearest friends, like Kathy [Maloney, PAO's assistant director], Kristin [Baker, PAO's director], and Ben [Janey, MEd '11, PAO's office coordinator], and that experience solidified that I wanted to stay at Suffolk. I still want to be part of that experience for incoming students and for students who want to give performing a shot.
You've taught at several places. How is it different teaching in an institution where you were once a student?
I have a student's perspective, so I can take and learn from the things when I was there, the things that frustrated me or were difficult, as well as the things I really loved and cherished. The small moments that teachers don't really recognize as being big moments in a student's life—I try to enrich those moments for students I'm working with. I always want to be open and honest with my students.
What first brought you to Suffolk as an undergrad? 
Suffolk has one of the coolest campuses, because it's all over Boston. It's not just Beacon Hill; it's NESAD [in Boston's Back Bay], it's the dorms along Tremont Street. I liked that it was all over the city. At some Boston schools, you can live [entirely] within a two-block radius. At Suffolk, you get to find new places and see different faces.