Winter 2018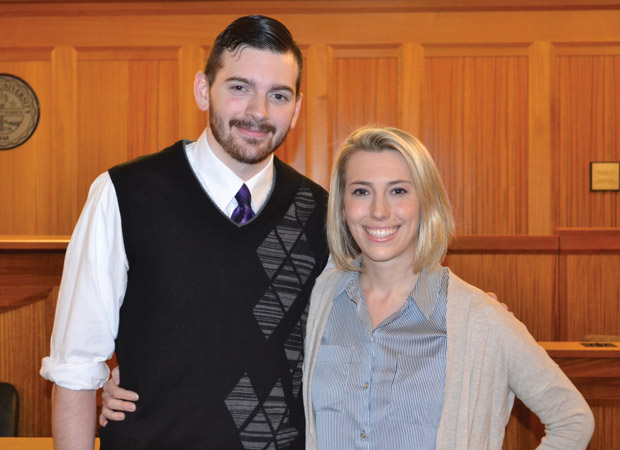 A Dynasty Rolls On
28 wins in 32 years
Before they graduated in May 2017, Gillian Mann and James Duffy won the New England Regional Championship of the National Trial Competition, defeating Yale Law School in the final round and Harvard in the semifinals.
Victory at the regionals has become a tradition at Suffolk Law. The school's trial advocacy program was ranked 16th in the country by US News in the 2018 rankings guide, and its teams have won the regionals of the National Trial Competition or the American Association for Justice Competition 28 times in the last 32 years. The team's coach, Professor Timothy Wilton, prepared the students with the help of alumni Luke Rosseel JD '14 and Ben Duggan JD '12.
National Trial Team 3Ls Brigitte Cellino and Brian Sears and 2Ls MacKenzie Mahoney and Michaela Weaver finished in second place in the 2017 Peter Johnson National Civil Rights Trial Competition. Several of the U.S. News' top-ranked law schools in trial advocacy competed in the invitational tournament.