Spring/Summer 2014
BackStory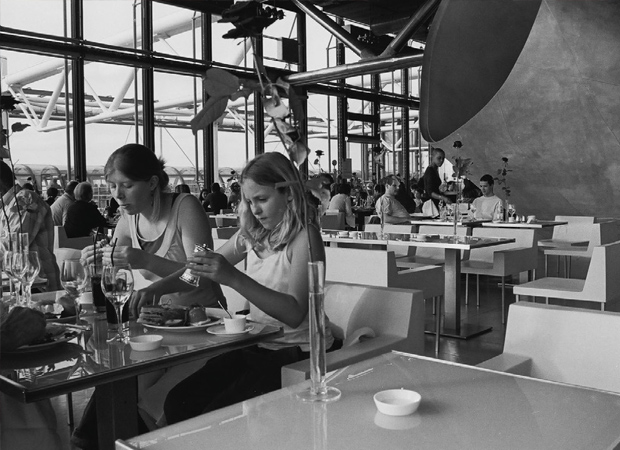 Photo Finish
"A good snapshot keeps a moment from running away." – Eudora Welty
by Megan Peterson
As a little girl, I spent much of my time making pictures — with crayons, markers, an old Polaroid, anything I could get my hands on. Art school seemed an inevitability, and I spent my junior year of college in Florence, Italy. Like nearly everyone who goes to Europe for a semester, I reveled in the beauty, the novelty of the culture, and the wealth of history  behind every brick and cobblestone. In between sampling local pastas and gelati, I managed to squeeze in a little studying at the Studio Art Centers International. I took fine-arts classes, a life-changing art history course, and perhaps most significantly, a basic film development class. We could only use black-and-white film and learned the art of development, which forced me to pare back to the basics of shape, shade, and story in my photographs.
I spent a weekend in Paris and quickly fell in serious love. My homework (or privilege) was to photograph anything and everything of interest. It wasn't too tricky to find beauty in the City of Light, and I went back for two more photo-love sessions. I gobbled up the color-saturated markets, the pearly greys of the buildings, and the overwhelming sense of life I felt in Paris.
One grey Saturday (in Paris, grey days aren't dreary, just romantic), I was enjoying a typically delicious lunch at the famed Le Georges at the Centre Pompidou. I could see La Tour Eiffel and the clean modern lines of the Musée National d'Art Moderne. There was a little girl sitting next to me with her family. She was maybe 8 or 9 years old, but oh so proper and chic! She held her silverware daintily in her fingertips, and took small bites, as if savoring each nuance of flavor.
A gigantic, futuristic sculpture divided the dining area from the kitchen; the servers were all stunning. There was something so incongruous about seeing a child in such a modern, avant-garde setting. But at the same time, she seemed right at home. I snapped a photo with my Nikon 33mm and was excited to get back to my Florence darkroom to develop my Parisian adventure.
Fast-forward to my senior focus critique at NESAD. I loathed and dreaded these critiques. I was never sure if my instructor would love or hate my work, and the suspense was emotionally grueling. Knowing that the blood, sweat, and tears of four years of school was to be analyzed, questioned, and effectively ripped apart was really difficult. It felt like sending my vulnerable art on a roller-coaster ride with no seat belt.
The image that provoked the most controversy among my classmates and instructors was the photo of the little girl at Le Georges.
"What does this mean? What is the hidden message? Why is the composition significant?"
I didn't know how to respond. The photo just made sense to me. I wasn't sure why. I felt my face burn as I sat in front of the image, unable to explain why it felt so special to me. Finally, the head of the fine art department asked me the following question:
"Maybe you thought this little girl reminded you of yourself at that age?"
All of a sudden, everything clicked: the little girl's precociousness, her desire to appear grown-up and sophisticated, her comfort with the hustle and bustle. This photo awakened the bond between my soul and my art, which has followed me throughout my career. I feel a connection to every photo I take, and being able to relate to human emotions through photography has proved more rewarding than I could ever have dreamed. It has informed my journalistic approach to portraiture, and catching these transient moments of humanity brings immense joy and beauty to my life. It just makes sense to me.