Fall 2013
TIME CAPSULE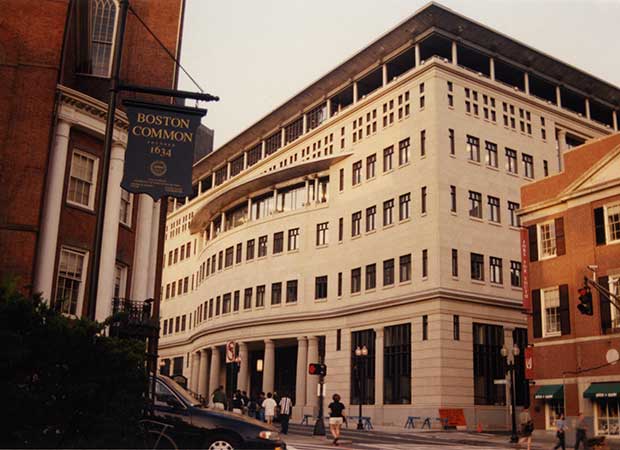 A Welcome Home
As the new millennium approached, Suffolk University unveiled a state-of-the-art, 300,000 square foot, seven story law school building. The dedication ceremony included a keynote address by U.S. Supreme Court Justice Stephen Breyer, recipient of an honorary degree, and was attended by such dignitaries as Massachusetts Governor Paul Cellucci and Boston Mayor Tom Menino.
 ON CAMPUS in '99:
The debut of Venture, a new literary arts magazine.
Suffolk launches first online MBA (EMBA) program in New England.
Massachusetts Lieutenant Governor Jane Swift teaches first class as an adjunct professor.
Campus speaker: national drug policy "czar" Barry McCaffrey.
Robert Smith becomes Suffolk University
Law School's 11th full-term dean.
OFF CAMPUS in '99
U.S. Senate acquits President Bill Clinton on impeachment charges.
Theatrical release of Star Wars Episode 1: The Phantom Menace which becomes the highest-grossing film in the series.
Completion of the Exxon-Mobil merger creates the world's largest corporation.
R.I.P: Joe DiMaggio, Curtis Mayfield, John F. Kennedy, Jr. 
The debut of HBO's The Sopranos.